UPDATE: Saiontz & Kirk, P.A. is no longer accepting new clients for Darvon lawsuits. The content on this page is for informational purposes only.
Side Effects of Darvon and Darvocet May Lead to Serious and Potentially Fatal Heart Rhythm Problems
Popular painkillers containing propoxyphene, which include Darvocet, Darvon and generic equivalents, were removed from the market in November 2010 after it was confirmed that the risk of serious and potentially life-threatening heart side effects outweigh the benefits provided by the medications.
The lawyers at Saiontz & Kirk, P.A. previously reviewed potential Darvocet lawsuits and Darvon lawsuits as a result of the drug makers' failure to adequately research the side effects of the medications or warn about the risk of potentially fatal heart rhythm problems.
Darvon and Darvocet side effects have been linked to an increased risk of:
Heart Arrythmia
Heart Attack
Overdose
Sudden Death
To review a potential claim and determine whether health problems suffered by yourself or a family member may have been caused by Darvocet or Darvon, request a free consultation and Darvon / Darovcet claim evaluation.
DARVOCET EFFECTS ON THE HEART
Propoxyphene is the active pharmaceutical ingredient in Darvon, Darvocet and dozens of generic versions of those drugs, including variations such as Darvocet N100, Darvocet N50, Davon-N and Compound 65. The medications have been used to relieve pain from fractures, major surgery, dental surgery and arthritis pain, joint pain and headaches.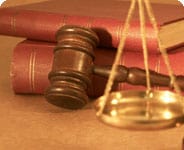 Side Effects of Darvocet and Darvon
The lawyers at Saiontz & Kirk are investigating potential Darvon and Darvocet side effects lawsuits throughout the United States.
Although the medications were on the market for more than 50 years before they were recalled in 2010, the manufacturers failed to fully investigate the potential risk of problems with the heart from Darvocet and Darvon, ignoring mounting evidence that side effects were causing people to suffer heart arrythmias and sudden death.
In 2009, the FDA ordered the manufacturers to increase the warnings about potential heart problems from Darvon and Darvocet, and also required the drug makers to finally conduct a thorough study to evaluate the effects of Darvocet and Darvon on cardiac electrophysiology.
As a result of those studies, it was confirmd through electrocardiograms (EKGs) that propoxyphene side effects alter the heart's electrical activity, potentially causing heart arrythias from Darvoct and Darvon.
This was found to occur in otherwise health patients who were taking the Darvocet and Darvon at approved doses.
DARVOCET HEART PROBLEMS
Research has confirmed that Darvon and Darvocet affect the heart by acting as a local anesthetic, potentially causing irregular heartbeats. As a result of these Darvocet and Darvon heart problems, individuals could suffer:
Heart Arrythmia (Irregular Heartbeat, Heart Flutters or Heart Fibrillation)
Bradycardia (Slow Heartbeat)
Tachycardia (Fast Heartbeat)
Cardiac Arrest / Respiratory Arrest
Congestive Heart Failure (CHF)
Myocardial Infaction
Sudden Heart Death
Although literature suggests that the effects of propoxyphene on the heart will go away when the medication is stopped, many former Darvon and Darvocet users have suffered serious and permanent injuries as a result of side effects they experienced while taking the painkiller.
Some have suffered life-altering events because their heart suddenly stopped, while others have required painful treatment for Darvon or Darvocet heart arrythmias or other side effects of the mediations. In some cases, individuals were even implanted with pacemakers or other devices as a result of heart rhythm problems from Darvocet and Darvon.
LAWYERS FOR DARVOCET HEART SIDE EFFECTS
The Darvon and Darvocet lawyers at Saiontz & Kirk, P.A. are pursuing potential lawsuits as a result of the manufacturers' failure to adequately investigate and research the link between Darvocet and heart problems. As a result of their failure to recall Darvon and Darvocet earlier, or to adequately warn about the potential side effects associated with the medications, millions of prescriptions were filled and thousands of serious heart injuries and deaths occurred.
To review a potential lawsuit over Darvocet heart side effects for yourself, a friend or family member, request a free consultation and claim evaluation. Claims are reviewed for individuals throughout the United States and there are no fees unless a recovery is obtained for an injury from Darvocet or Darvon.
REQUEST A FREE CONSULTATION AND DARVOCET INJURY EVALUATION