UPDATE: Saiontz & Kirk, P.A. is no longer accepting new clients for Darvon lawsuits. The content on this page is for informational purposes only.
A Darvon recall was issued in November 2010, after the FDA determined that painkillers containing propoxyphene, which also include Darvocet and generic equivalents, may increase the risk of heart problems and other potentially fatal side effects, such as suicide and overdose.
The Darvon lawyers at Saiontz & Kirk, P.A. previously reviewed potential lawsuits for users of Darvon who have suffered heart problems such as:
Heart Arrythmia
Heart Attack
Suicide
Overdose
Death
Due to developments in the litigation and the amount of time since Davon was recalled, new lawsuits for users of Darvon or Darvocet are no longer being reviewed. The content on this page is for informational purposes only.
DARVON RECALL
The FDA decided to recall Darvon on November 19, 2010, after the agency analyzed clinical test data which linked Darvon and heart problems, such as irregular heart rhythms that could sometimes prove fatal. The FDA said that the Darvon painkiller provides minimal benefits over other medications that are available over-the-counter, and risk of serious injury or death from Darvon justify recalling the drug from the market.
Xanodyne Pharmaceuticals, Inc., which manufactures Darvon and Darvocet, agreed to issue the recall, and FDA called for a recall of all generic versions of the drug as well.  Darvocet combines Darvon with acetaminophen, which is the active ingredient in Tylenol.
DARVON PROBLEMS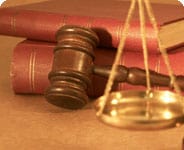 Darvon Lawyers
The lawyers at Saiontz & Kirk are investigating potential Darvon wrongful death and injury lawsuits throughout the United States.
Critics have been calling on the FDA to issues a recall of Darvon and Darvocet for many years due to the unreasonable risk of serious heart problems.
In 1978, the consumer watchdog group Public Citizen first petitioned for a Darvon recall after data suggested that the drug caused potentially harmful toxins to build up in the heart. The first government to pull Darvon off shelves was the U.K., which deemed all propoxyphene drugs to be too dangerous for the public in 2005, citing its addictive properties, risk of suicide and overdose, and its limited effectiveness in bringing relief to patients.
Public Citizen filed a Darvon lawsuit against the FDA in 2008 to get it to act on a 2006 petition again calling for the drug's removal from the market.
In February 2009, an FDA advisory committee voted 14 to 12 to recommend a Darvon and Darvocet recall, after determining that the minimal painkilling benefits were outweighed by the risks associated with the drug.
DARVON CLASS ACTION LAWYERS
The attorneys at Saiontz & Kirk, P.A. are reviewing potenital individual suits as well as Darvon class action lawsuits for individuals who have suffered a severe or fatal injury from Darvon or Darvocet.  At this time, potential claims are being reviewed and evaluated by our Darvon lawyers for individuals who have suffered severe heart problems, a heart attack, committed suicide or suffered fatal or debilitating injuries from a Darvon overdose.
To review a potential claim for yourself, a friend or family member, request a free consultation and claim evaluation.
HAVE YOUR CLAIM REVIEWED BY A DARVOCET LAWYER