Lawsuits for Darvocet Heart Problems
A Darvocet recall was issued in November 2010, after the FDA determined that propoxyphen-based painkillers, which also include Darvon and generic equivalents, may increase the risk of heart problems and other potentially life-threatening injuries, such as suicide and heart attack.
The Darvocet lawyers at Saiontz & Kirk, P.A. are reviewing potential lawsuits for users of Darvon and Darvocet who have suffered heart problems, such as:
Heart Arrythmia
Heart Attack
Suicide
Overdose
Death
Thousands of people may have experienced a Darvocet injury as a result of the drug makers' failure to adequately research their medication or warn about the risk of Darvocet heart problems and other health risks.
Request a free consultation and claim evaluation to determine whether you or family member may be entitled to compensation, request a free consultation and Darvocet lawsuit evaluation. There are no attorney fees unless a recovery is obtained for a Darvocet injury.
DARVOCET RECALL
The decision to recall Darvocet was anounced by the FDA and Xanodyne Pharmaceuticals, Inc. on November 19, 2010.  The announcement was made after the FDA analyzed clinical data that linked side effects of Darvocet to heart problems, such as irregular heart rhythms that could lead to death.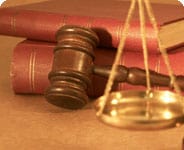 Darvocet Lawyers
The lawyers at Saiontz & Kirk are investigating potential Darvocet wrongful death and injury lawsuits throughout the United States.
Darvocet combines Darvon (propoxyphene) and Tylenol (acetaminophen), and it was one of the most popular painkillers prescribed in the United States before it was recalled.  However, the FDA determined that the risk of serious injury or death from Darvocet outweigh any potential benefit it may provide when compared to the use of over-the-counter painkillers.
Medical experts have been questioning the safety of Darvocet and Darvon for years, with the first petition for the FDA to issue a propoxyphene recall filed in 1978, after data suggested that the drug may cause potentially harmful toxins to build up in the heart.
Although Darvon and Darvocet were recalled in the U.K. in 2005 due to an increased risk of suicide and overdose, it remained available in the United States.  The consumer group Public Citizen filed a new petition in 2006, and filed a Darvocet lawsuit against the FDA in 2008 over their failure to act on their petition to ban the drug in the United States.
Darvon and Darvocet problems were linked to over 2,110 deaths between 1981 and 1999, accounting for 5.6% of all drug deaths during the time.
An FDA advisory panel recommended in February 2009 that the pain medications be withdrawn due to the potential risk of Darvocet death and other serious injuries.  Although the FDA usually follows the recommendations of their advisory panels, the agency allowed the medication to remain on the market, instead deciding to require a new "black box" warning about the risk of overdose with Darvocet and Darvon.
DARVOCET CLASS ACTION LAWYERS
More than 22 million people have used Darvocet, which was one of the 25 most commonly prescribed medications in the United States.  As  result of the manufacturers failure to properly warn about the risk of serious and potentially fatal problems from Darvocet and Darvon, thousands of people may have suffered an injury.
As a result of the manufacturer's decision to place profits before the safety of consumers, financial compensation may be available through an individual Darvocet suit or a Darvocet class action lawsuit.
The Darvocet attorneys at Saiontz & Kirk, P.A. are reviewing potential claims for individuals who have experienced side effects of Darvocet, such as heart arrhythmia, heart attacks and overdose.  Potenital Darvocet wrongful death lawsuits are also being reviewed for family members of individuals who have died as a result of the drug or from committing suicide on Darvocet.
To review a potential claim for yourself, a friend or family member, request a free consultation and claim evaluation.
All claims are reviewed under a contingency fee, which means that there are no charges for our Darvon attorneys to handle your case unless a recovery is obtained.
HAVE YOUR CLAIM REVIEWED BY A DARVOCET LAWYER