Defective Medical Device and Product Lawsuits
The product liability lawyers at Saiontz & Kirk, P.A. are investigating potential cases for injuries associated with several popular medical devices.
When a corporation fails to use reasonable care to properly design, manufacture, test and inspect their products, they should be held accountable for injuries caused by their negligence.
All cases are reviewed on a contingency fee basis, which means that there are no fees or expenses unless a recovery is obtained. Request a free consultation and claim evaluation.
Product Liability Cases Investigated
Philips CPAP Recall Lawsuit
Over 3.5 million Philips Respironics CPAP and BiPAP machines were recalled in June 2021, due to toxic sound abatement foam used in the breathing devices.
Philips Respironics CPAP Recall Lawsuit
Philips CPAP Foam Problems
Baby Formula NEC Lawsuit
Product liability lawsuits and baby formula wrongful death lawsuits are being pursued by families of premature infants diagnosed with Necrotizing Enterocolitis (NEC) after being fed Similac or Enfamil.
NEC Baby Formula Lawsuit
Knee Replacement Lawsuit
Knee replacement lawsuits are being pursued for individuals who received a defective or recalled knee implant.
Knee Replacement Lawyers
Exactech Knee Recall Lawsuit
Knee Replacement Complications
Roundup Non-Hodgkins Lymphoma
The popular weedkiller Roundup has been linked to increased risk of non-hodgkins lymphoma and other types of cancer.
Roundup Cancer lawsuit
Roundup Non-hodgkins Lymphoma
Roundup Side Effects
Roundup Follicular Lymphoma
Roundup B-Cell Lymphoma
Roundup Settlement FAQ
Talcum Powder Cancer
Talcum Powder products have been used by women for decades for feminine hygiene purposes. Recent studies link talcum powder to an increased risk of ovarian cancer in women.
Talcum Powder Ovarian Cancer
Johnson's Baby Powder
Shower-to-Shower Body Powder
Hernia Mesh Problems
Lawsuits reviewed for those who have suffered severe injuries that were caused by a defective hernia repair mesh.
Ethicon Physiomesh Lawsuit
Bard Hernia Mesh Recall
Atrium C-Qur Hernia Mesh
Other Hernia Mesh
3M Defective Earplugs
Design problems with 3M Combat Arms military earplugs may have left U.S. military service members with inadequate ear protection against loud explosions and battlefield noise, resulting in permanent hearing damage.
Paraquat & Parkinson's Disease
Exposure to popular herbicide Paraquat has been linked to increased risk of Parkinson's Disease. Farm workers, herbicide applicators and other individuals with Parkinson's Disease caused by Paraquat may be entitled to settlement benefits and financial compensation.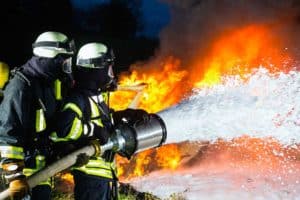 Firefighting Foam Cancer Lawsuit
Aqueous Film-Forming Foam (AFFF) is used as a firefighting foam to fight fuel based fires. Chemicals contained in the foam may increase the risk of testicular cancer, kidney cancer, pancreatic cancer and other diseases.
Breast Implant Cancer
Textured breast implants have been linked to a rare form of cancer, known as Anaplastic Large Cell Lyphoma (ALCL).
Hip Replacements
Lawsuits for individuals who have experienced complications following surgery where any of the following artificial hip systems were used.
DePuy ASR Hip Replacement
DePuy Pinnacle Hip Replacement
Stryker Rejuvenate Hip Implant
Biomet Magnum Hip Replacement
Wright Conserve Hip Implant
Wright Pro-Femur Hip Implant
Other Hip Replacements
IVC Filter Injury
A number of different retrievable IVC filter designs introduced in recent years have been linked to serious complications, where they may fracture or break, causing severe injury or even death.
IVC Filter Lawyers
Bard G2 IVC Filter
Bard Recovery IVC Filter
Cook IVC Filters
Cordis IVC Filters
Previously Investigated Products & Medical Devices:
The drug injury lawyers at Saiontz & Kirk, P.A. previously reviewed and investigated potential claims for users of the following products and medical devices. New cases are no longer being accepted for users of these products at this time, but the following pages are available for informational purposes.
NO FEES OR EXPENSES UNLESS YOU RECEIVE A SETTLEMENT
Saiontz & Kirk, P.A. is a nationally known injury law firm that is focused exclusively on representing individuals, we do not represent corporations or insurance companies.
Over the course of more than 40 years, our personal injury lawyers have collected more than $1 billion in compensation for our clients in cases of medical malpractice, automobile accidents, product liability and other personal injury lawsuits.
All product liability lawsuits will be handled by our attorneys on a contingency fee basis, which means that there are never any out-of-pocket expenses to hire our law firm and we only receive a fee if compensation is secured for our client.
Protect your family and find out if you or a loved one may be eligible for a product liability lawsuit. Request a free consultation and case evaluation.
CONTACT OUR PRODUCT LIABILITY LAWYERS
No Fees or Expenses Unless a Recovery is Obtained.
*By submitting, you authorize Saiontz & Kirk, P.A. to send text messages to the numbers provided, including information & offers, possibly using automated technology. Message/data rates apply. Consent is not a condition for acceptance of services.