Did You Suffer an
Injury in an Accident?
Get the Compensation You Deserve in an Accident Case.
Saiontz & Kirk, P.A. can help protect your legal rights and make sure you get all of the insurance benefits and money you are entitled to receive:
Lost Wages
Medical Bills
Property Damage
Pain and Suffering
No Fees or Expenses Unless We Win Your Case
Don't Wait!
Call Now 24/7
1-800-522-0102
The Accident Lawyers at Saiontz & Kirk, P.A. Can Help!
Following an injury, it is important to take immediate steps to ensure that you and your family are protected. The accident lawyers at Saiontz & Kirk, P.A. can help following a:
The insurance company adjusters and investigators will do whatever they can to minimize your claim and pay you as little money as possible.  We will make sure you get all of the settlement benefits available.
Speak to a Lawyer at Saiontz & Kirk, P.A. Today!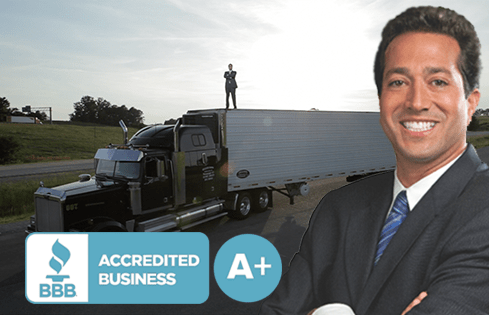 Do You or a Loved One Have an Accident Case?
Accident Injury Claim Benefits
Saiontz & Kirk will fight for you and help make sure you get all the benefits you deserve. Some of the accident insurance benefits you may be entitled to receive following an injury include: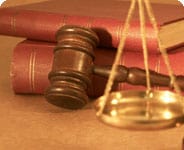 Rental car while your vehicle is being repaired
Proper repair of your vehicle property damage
Personal Injury Protection (PIP) benefits for lost income reimbursement
Payment of medical expenses and prescription expenses
Reimbursement for lost wages
Compensation for pain and suffering
Find Out If You Are Entitled to Financial Compensation
For more than 40 years, the accident lawyers at Saiontz & Kirk, P.A. have represented individuals who have suffered a personal injury throughout Maryland, Washington, D.C., Pennsylvania, Virginia and the entire mid-Atlantic region.
More than $1 billion in compensation has been obtained by our clients in cases for automobile accidents, medical malpractice, product liability and other personal injury lawsuits.
Saiontz & Kirk, P.A. is a nationally known accident law firm, which is focused exclusively on representing individuals.  We do not represent corporations or insurance companies.
All accident cases are handled by our attorneys on a contingency fee basis, which means that there are never any out-of-pocket expenses to hire our law firm and we only receive an attorney fee if we secure compensation for our client.
Steps to Hire an Accident Lawyer For Your Case:
Following an accident or injury, contact Saiontz & Kirk, P.A. Call our law firm toll free at 1-800-522-0102 to review your legal rights. A free consultation and accident case evaluation can also be obtained by completing our on-line request form below.
During a Free Consultation and Claim Evaluation, Saiontz & Kirk, P.A. Will Review the Circumstances Surrounding Your Accident and Help Determine Whether Financial Compensation May Be Available. You Will Have an Opportunity to Speak with an Accident Lawyer and Review Any Questions or Concerns Before Moving Forward With a Case.
After Saiontz & Kirk, P.A. Agrees to Take Your Case, It Remains Your Decision Whether To Hire Our Accident Law Firm to Represent You. There Are Never Any Out-of-Pocket Costs and We Receive No Attorney Fees or Expenses Unless a Recovery is Obtained.
Free Consultation and Case Evaluation
No Fees or Expenses Unless Money is Recovered for You
All accident injury cases are pursued by Saiontz & Kirk, P.A. under a contingency fee agreement.  This means that there are never any out-of-pocket costs to hire a lawyer, and any fees or expenses are paid out of any recovery obtained in the case. We are a "No Win, No Fee" accident law firm.
To request a free consultation and case evaluation with our accident lawyers, provide your complete contact information and a summary of your injury. You will then be contacted to review this matter further and discuss your legal options.
Provide Complete Contact Information and Details About Your Case
DISCLAIMER: By submitting a request for a free consultation and claim evaluation, you are not retaining an attorney. No attorney-client relationship is formed until a case is accepted by our office and a contingency fee agreement is signed. In some cases, Saiontz & Kirk, P.A. may associate with outside attorneys as lead counsel, at no additional cost to the client. There is no obligation to retain our services.