Lawyers Reviewing Lipitor Diabetes Lawsuits
The Lipitor lawyers at Saiontz & Kirk, P.A. are reviewing potential product liability lawsuits for users of the popular cholesterol drug who have been diagnosed with diabetes.
Studies have found that side effects of Lipitor may increase the risk of diabetes and other serious health complications associated with the disease, especially among otherwise health women prescribed the cholesterol drug.
Although it appears that the manufacturer knew or should have known about the risk of health problems from Lipitor, inadequate warnings were provided for users and the medical community. As a result, financial compensation may be available through a Lipitor diabetes lawsuit.
To review a potential case for yourself, a friend or family member, Request a free consultation and claim evaluation.
Lipitor Diabetes Problems
Lipitor (atorvastatin) was introduced in 1996 by Warner-Lambert Company, which was subsequently acquired by Pfizer.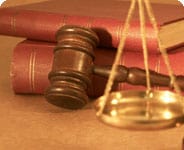 Lipitor Diabetes Cases
Individuals diagnosed with diabetes after Lipitor use may be entitled to financial compensation through a product liability lawsuit.
Amid agressive marketing and promotion, the cholesterol drug became one of the top selling brand name drugs in the world, generating more than $125 billion in sales before generic Lipitor became available in 2011.
Lipitor is a member of a class of drugs known as "statins", which work by preventing the liver from creating an enzyme that helps the body produce cholesterol. This helps the body reduce the levels of low-density lipoprotein (LDL) cholesterol, often referred to as "bad cholesterol."
Statins have been linked to a number of serious health problems and side effects, including muscle injury, kidney problems, and diabetes.
In 2012, the FDA forced label changes for Lipitor and other statins to add information to the "Warnings and Precautions" section about the potential link to an increased risk of diabetes.
However, the Lipitor warnings added by Pfizer remain incomplete and inadequate, failing to properly warn users or the medical community about the risk of diabetes or the importance of monitoring blood glucose levels. As a result, thousands of women may have developed diabetes from Lipitor that could have been avoided if more accurate information had been provided about the risk.
Allegations Raised in Lipitor Lawsuits
Complaints have been filed in courts throughout the country on behalf of individuals diagnosed with diabetes from Lipitor, and additional claims are being reviewed as a result of Pfizer's decision to place their desire for profits before consumer safety.
Some of the common allegations raised in Lipitor diabetes lawsuits include:
Pfizer knew or should have known that Lipitor causes type 2 diabetes and may increase blood glucose levels, yet continued to market the medication as safe and effective
Lipitor is defective and unsafe because it is not accompanied by proper warnings about the potential side effects of developing diabetes
Drug makers have a duty to properly research medications and provide proper warnings to inform users and the medical community about unreasonable and dangerous risks
Pfizer failed to perform appropriate studies of Lipitor before it was introduced or conduct adequate surveillance of Lipitor problems reported by users after it was sold/li>
Pfizer was overly aggressive and deceitful in marketing and promoting the use of Lipitor, resulting in billions of dollars in annual sales revenue
If proper warnings were provided, individuals may have avoided the risk of diabetes by deciding not to use Lipitor or by closely monitoring blood glucose levels to see if the drug was adversely affecting their metabolism
Lipitor Class Action Lawyers
The attorneys at Saiontz & Kirk, P.A. are reviewing the potential for Lipitor diabetes class action lawsuits and individual injury claims on behalf of individuals throughout the United States.
All Lipitor cases are being pursued under a contingency fee, which means that there are no fees for our Lipitor attorneys to pursue your case unless a recovery is obtained. To review a potential claim with one of our Lipitor lawyers, request a free consultation and claim evaluation.
CONTACT OUR LIPITOR DIABETES LAWYERS ABOUT A LAWSUIT