Question:
How Long Will a Lipitor Settlement for Diabetes in Women Take?
Answer:
Thousands of women throughout the United States are currently pursuing a lawsuit after being diagnosed with type 2 diabetes from Lipitor. While the first federal "bellwether" trials are expected to begin later this year, there have been no reported Lipitor settlements and it may still be some time before the litigation is resolved.
Lipitor (atorvastatin) is a blockbuster cholesterol drug that has generated billions in sales for Pfizer. While the drug maker has denied that they are liable for failing to warn about the risk of diabetes from Lipitor, evidence suggests that Pfizer knew or should have known about the increased risk faced by otherwise healthy women and failed to provide adequate information for consumers or the medical community.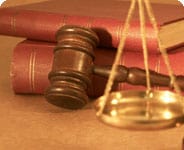 Find Out if Your or a Loved One May Be Eligible for a Lipitor Settlement
As the Lipitor litigation progresses through the court system, our lawyers feel confident that Pfizer will have to consider offering to settle Lipitor diabetes cases to avoid substantial jury awards.
In February 2014, the U.S. Judicial Panel on Multidistrict Litigation (JPML) established centralized and consolidated proceedings in the federal court system for all Lipitor diabetes lawsuits filed by women in the federal court system.
The cases are centralize before U.S. District Judge Richard M. Gergel in the District of South Carolina as part of an MDL, or Multidistrict Litigation.
While such consolidation is often confused with a Lipitor class action suit, each claim actually remains an individual case where the plaintiff must establish that her diabetes was caused by Lipitor and Pfizer's failure to warn consumers and the medical community.
In November 2015, the first federal Lipitor trial is expected to begin in the federal court system. While the outcome of the case will not be binding on any other women, it is designed to help the parties gauge how juries may respond to certain evidence and testimony that will be repeated throughout the litigation and evaluate.
Following a series of "bellwether" trials, if Pfizer fails settle large numbers of cases, the drug maker could face hundreds of individual trials spread out across the country.
Factors in Negotiating to Settle Lipitor Suits
If Pfizer begins to make settlement offers for women with diabetes, each plaintiff will still make their own decision about whether to accept or reject the settlement.
Any negotiations to settle Lipitor lawsuits will be based on what a jury is likely to award in each individual case, including an assessment of the relative strengths of the suit. If a case proceeds to trial, a jury would take into account the severity of the damage and the economic impact of the diabetes diagnosis on each individual plaintiff.
In determining the amount of any damages from Lipitor, the following are some of the common factors that a jury may consider, and which will be taken into consideration when evaluating a potential Lipitor settlement offer:
The extent and duration of the injury from Lipitor;
The effect that the diabetes diagnosis had on the overall physical and mental health or well-being of the plaintiff;
The pain and mental anguish suffered in the past and which will likely be suffered in the future;
The amount of any past or future medical expenses caused by Lipitor use;
Any lost wages or loss of earning capacity
FIND OUT IF YOU QUALIFY FOR A LIPITOR SETTLEMENT
The Lipitor diabetes lawyers at Saiontz & Kirk, P.A. represent women throughout the United States who are pursuing a settlement following a diagnosis of type 2 diabetes. Each case will be evaluated and settled based on the individual circumstances surrounding the injury and use of Lipitor.
To review whether you, a friend or family member may be entitled to a settlement for Lipitor, call our office toll free at (800) 522-0102 or request a free claim evaluation on-line.
Lipitor cases are handled by our attorneys under a contingency fee agreement, which means there are no fees paid to our Lipitor attorneys unless a settlement or recovery is obtained.
CONTACT OUR LAWYERS ABOUT A LIPITOR SETTLEMENT