Question:
What is the Latest Update on the Lipitor Diabetes Litigation?
Answer:
As of mid 2015, there are more than 2,500 product liability lawsuits included in the Lipitor litigation, which all involve similar allegations that women developed type 2 diabetes following use of the cholesterol drug.
A series of federal "bellwether" trials are scheduled to begin in late 2015, with additional cases expected to go to trial throughout the first half of 2016, unless settlements are reached to resolve the litigation.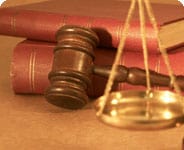 Learn More About the Lipitor Diabetes Litigation
Millions of users of the blockbuster cholesterol drug are just now learning about the connection between Lipitor and diabetes in women, although information suggests that Pfizer knew or should have known about the risk for years.
Lipitor (atorvastatin) was first introduced in 1996 and generated more than $125 billion in sales for Pfizer before it became available as a generic in 2011.
It is one of the best known brand-name prescription medications in the world and thousands of former users may have developed type 2 diabetes as a result of the cholesterol drug.
A diabetes diagnosis from Lipitor can have a substantial impact on an individual's overall health and quality of life, resulting in permanent lifestyle changes and increasing the risk of a number of other health problems, including the heart disease the drug was supposed to help prevent.
According to allegations raised in the Lipitor diabetes litigation, Pfizer should be required to compensate users for failing to disclose information about the potential side effects of their medication.
If proper warnings had been provided for consumers and the medical community, thousands of women may have avoided this devastating disease by choosing not to use Lipitor or by monitoring their blood glucose levels to see if the drug was adversely affecting their metabolism.
2015 Lipitor Diabetes Litigation Status
In February 2014, the U.S. Judicial Panel on Multidistrict Litigation (JPML) approved a request to consolidate and centralize all Lipitor diabetes cases pending throughout the federal court system, placing the litigation before U.S. District Judge Richard M. Gergel in the District of South Carolina to reduce duplicative discovery, avoid conflicting pretrial rulings from different judges and to serve the convenience of the parties, witnesses and the courts.
While an MDL is often confused with a Lipitor class action lawsuit, each claim would still remain an individual case. The litigation will not proceed through one class representative, but each plaintiff must still establish that their specific diabetes diagnosis was caused by Lipitor and that Pfizer provided inadequate warnings.
As part of the coordinated pretrial proceedings in the Lipitor MDL, a small group of case have been prepared for early trial dates, known as "bellwether" cases, which are designed to help the parties gauge how juries may respond to certain evidence and testimony that will be repeated throughout the litigation.
The first Lipitor trial is scheduled to begin in November 2015. While the outcome of this lawsuit will not be binding on other women involved in the Lipitor diabetes litigation, it may influence eventual negotiations with the drug maker to resolve large numbers of complaints.
Join the Litigation Over Lipitor
If you, a friend or family member has been diagnosed with diabetes that may have been caused by the cholesterol drug Lipitor, it is not too late to join the litigation for Lipitor. The lawyers at Saiontz & Kirk, P.A. are continuing to review potential new cases throughout the United States for women diagnosed with diabetes from Lipitor.
All cases are pursued by our law firm under a contingency fee agreement, which means that there are no Lipitor attorney fees unless a recovery is obtained. Each claim has important deadlines, known as a statute of limitations, so it is important to review any potential claim as soon as possible.
CONTACT OUR LAWYERS ABOUT THE LIPITOR LITIGATION