Let the Lawyers at Saiontz & Kirk, P.A. Take Care of Your Accident Case
For more than 40 years, the accident lawyers at Saiontz & Kirk, P.A. have represented individuals who have suffered a personal injury throughout Maryland, Washington, D.C., Pennsylvania, Virginia and the entire mid-Atlantic region.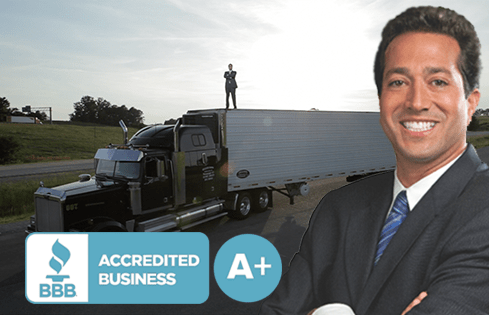 More than $1 billion in compensation has been obtained by our clients in cases for automobile accidents, medical malpractice, product liability and other personal injury lawsuits.
Following an injury, it is important to take immediate steps to ensure that you and your family are protected.
The insurance company adjusters and investigators will do whatever they can to minimize your claim and pay you as little money as possible.
Saiontz & Kirk, P.A. will make sure you get the accident settlement and insurance benefits you are entitled to receive.
Automobile accident insurance policies provide various forms of coverage that may provide benefits for your injury. Our Baltimore car accident lawyers will make sure you receive all of the money you should!
Highway accidents involving a commercial trucks or 18-wheel tractor trailor often involve severe injury, and it is critical that immediate steps be taken to preserve important evidence in your case.
Accidents involving an on-the-job injury may provide additional benefits through a workers compensation claim. Our accident lawyers will make sure the cases are coordinated to maximize your recovery.
Pedestrian accidents and slip/fall injuries are often disputed, and require an experienced attorney to help document your case and obtain compensation from all responsible parties.
A head injury in an accident can result in traumatic brain damage. Lawyers at Saiontz & Kirk, P.A. have experience documenting the serious and long-term damages that may be associated with a concussion or head trauma.
If an accident resulted in the death of a loved one, certain family members may be entitled to wrongful death benefits and financial compensation for the damages caused by the negligence of the other driver. Our wrongful death lawyers can help make sure your family is protected.
Accident Settlement Benefits
Saiontz & Kirk will fight for you and help make sure you get the accident settlement you deserve. Some of the insurance benefits you may be entitled to receive following an injury include:
Rental car while your vehicle is being repaired
Proper repair of your vehicle property damage
Personal Injury Protection (PIP) benefits for lost income reimbursement
Payment of medical expenses and prescription expenses
Reimbursement for lost wages
Compensation for pain and suffering
Free Case Evaluation for Accident in Maryland, D.C. Virginia or Pennsylvania
No Attorney Fees or Expenses Unless You Win
Saiontz & Kirk, P.A. is a nationally known accident law firm, which is focused exclusively on representing individuals. We do not represent corporations or insurance companies.

All accident injury cases are pursued by Saiontz & Kirk, P.A. under a contingency fee agreement. This means that there are never any out-of-pocket costs to hire a lawyer, and any fees or expenses are paid out of any recovery obtained in the case. We are a "No Win, No Fee" accident law firm.
Request a free consultation to learn more about what your accident case is worth and how our lawyers can help maximize the settlement you receive.
Contact Saiontz & Kirk, P.A. For A
FREE CONSULTATION AND CASE EVALUATION
*By submitting, you authorize Saiontz & Kirk, P.A. to send text messages to the numbers provided, including information & offers, possibly using automated technology. Message/data rates apply. Consent is not a condition for acceptance of services.