Question:
What Are the Steps in Participating in a Xarelto Class Action or Individual Injury Lawsuit?
Answer:
Individuals throughout the United States may be entitled to financial compensation through a Xarelto class action lawsuit, wrongful death lawsuit or individual injury lawsuit as result of the drug makers' failure to adequately warn about the risk of severe and potentially life-threatening bleeding problems associated with the anticoagulant.
As of mid-2015, claims have already been filed on behalf of more than 2,000 people nationwide, but our Xarelto injury lawyers believe that there are still thousands of viable claims for individuals who have not yet hired an attorney or filed a lawsuit. Free consultations and claim evaluations are being provided by Saiontz & Kirk, P.A. to help determine what legal options may be available for former users of the medication and their family members.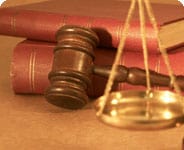 Find Out If You or a Loved One Are Eligible for the Xarelto Injury Class Action
Lawsuits are being pursued on behalf of individuals throughout the United States, alleging that Bayer Healthcare and Johnson & Johnson failed to adequately warn about the bleeding risks associated with side effects of Xarelto, including the lack of an approved reversal agent that doctors could use to control bleeding that develops.
As a result of uncontrollable hemorrhages, users have suffered severe and often fatal injuries as a result of:
Uncontrollable Bleeds
Hemorrhagic Stroke
Wrongful Death
To begin the process of determining whether you, a friend or family member may be eligible to pursue a Xarelto settlement for a bleeding injury, request a free consultation and claim evaluation by calling our law firm toll free at 1 (800) 522-0102 or by completing our on-line request form.
Free Xarelto Case Evaluation
Contacting Saiontz & Kirk, P.A. for a free consultation and Xarelto claim review does not create an obligation to hire our law firm. After speaking with our lawyers, if it is determined that you or your family may be entitled to join a individual case or class action for Xarelto, it remains your decision whether to form an attorney-client relationship and move forward with a lawsuit.
After contacting our law firm, you will be put in touch with a member of our legal team to review the facts and circumstances surrounding your potential claim, so that we may determine whether a link can be established in court between Xarelto and a bleeding injury that resulted in hospitalization or death.
You will have an opportunity to speak with one of our Xarelto class action lawyers to review any questions or concerns you may have. Often we are able to make a determination during the initial consultation about whether it is recommended that you or your family move forward with a case. In some circumstances, it is necessary for additional details to be reviewed with our Xarelto litigation committee before we are able to agree to move forward with your case.
Class Action vs. Injury Lawsuit for Xarelto
Most of the injury claims being pursued by the lawyers at Saiontz & Kirk, P.A. will be handled as individual product liability lawsuits, as opposed to being part of a Xarelto class action.
Those who suffered serious bleeding injuries may be entitled to substantial compensation to settle Xarelto claims. In addition, families of individuals who died may be entitled to damages through a Xarelto wrongful death lawsuit. Since the circumstances surrounding the injury or death will be different in each lawsuits, such cases can not be litigated through one class representative.
In December 2014, the federal courts established centralized management for all Xarelto lawsuits in an MDL, or multidistrict litigation.
While many people refer to such claims as a class action for Xarelto, there are important differences, as each case will still be handled individually with each plaintiff required to establish that their injury was caused by side effects of the medication.
To make sure that you, a friend or family member are properly protected, it is important to have experienced Xarelto injury lawyers on your side. To learn more about what legal options may be available, contact Saiontz & Kirk, P.A. today for a free consultation.
CONTACT OUR XARELTO CLASS ACTION LAWYERS ABOUT A LAWSUIT