With a growing number of Xarelto injury lawsuits continuing to be filed in U.S. District Courts throughout the country, a panel of federal judges has established a coordinated proceeding for the management of the cases, known as an MDL, or multidistrict litigation.
At a hearing before the U.S. Judicial Panel on Multidistrict Litigation (JPML) last week, attorneys from across the country argued that centralized management of the Xarelto cases is necessary to avoid contradictory pretrial rulings, duplicate discovery in different courts and general inefficiencies.
On December 12, an order was issued establishing a Xarelto MDL (PDF) in the U.S. District Court for the Eastern District of Louisiana, where the cases will be consolidated before the experienced and well-respected Judge Eldon Fallon.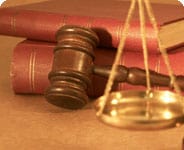 Xarelto Injury Lawsuits
The lawyers at Saiontz & Kirk are investigating potential injury cases for individuals throughout the United States who have experienced bleeding problems on Xarleto.
The transfer order issued by the U.S. JPML applies to 21 Xarelto cases pending in 10 different districts, but notes that there are dozens of additional cases pending in other districts as well involving similar claims that individuals suffered severe injuries due to Xarelto side effects, such as:
Uncontrollable Internal Bleeding
Hemorrhages
Hemorrhagic Strokes
Wrongful Death
Based on the number of individuals and families that our Xarelto injury lawyers at Saiontz & Kirk, P.A. have spoken with, we expect that there will ultimately be several thousand cases transferred to the MDL in the coming months and years.
While the process is often referred to as a Xarelto class action, there are important differences, which have previously discussed on this site.
We feel strongly that the formation of the Xarelto MDL is a positive development for this litigation and clients pursuing claims in courts throughout the country.
If Xarelto settlements are not reached during the coordinated pretrial proceedings, each individual claim may ultimately be remanded back to the U.S. District Court where it would have originally been filed for a separate trial date in the future.
Although the litigation is now expected to move forward in a coordinated manner, it is not too late for individuals to file a case for an injury suffered by themselves or a family member. To review whether financial compensation may be available through an injury case or Xarelto wrongful death lawsuit, request a free consultation and case evaluation.
CONTACT OUR LAWYERS ABOUT A XARELTO INJURY LAWSUIT