Question:
What is the Latest Status Update for the Xarelto Litigation Over Bleeds, Deaths?
Answer:
A growing number of product liability lawsuits continue to be filed in courts throughout the country on behalf of individuals who allege that side effects of Xarelto caused severe bleeds and other problems, such as
Gastrointestinal Bleeding
Brain Bleeding
Hemorrhagic Stroke
Death
The first complaints were filed in early 2014, and by mid-2015 the number of claims involved in the Xarelto litigation has already reached 2,000. However, our Xarelto injury lawyers believe that several thousand additional cases are yet to be filed, and the litigation remains relatively in the early stages.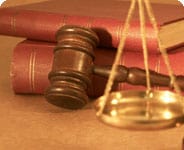 Find Out If You or a Loved One May Be Entitled to Join the Xarelto Injury Litigation
The lawyers at Saiontz & Kirk, P.A. are continuing to review potential lawsuits for individuals and family members of Xarelto users who have been hospitalized or suffered severe injury as a result of bleeding events that doctors could not stop due to a lack of a Xarelto reversal agent.
In December 2014, the U.S. Judicial Panel on Multidistrict Litigation established consolidated proceedings for all Xarelto injury cases, transferring all complaints filed throughout the federal court system to U.S. District Judge Eldon Fallon in the Eastern District of Louisiana.
As part of the coordinated pretrial proceedings, Judge Fallon has indicated that a small group of representative cases in the litigation will be prepared for early trial dates to help gauge how juries are likely to respond to certain evidence and testimony that is likely to be repeated throughout a number of other cases.
Throughout most of 2015, it is expected that the litigation for Xarelto will be focused on the coordination of discovery from the drug maker, including the review of millions of internal documents surrounding the research, development and marketing of the anticoagulant.
The first Xarelto trial dates are not expected to begin until August 2016. While the outcomes will not be binding on other claims, they may influence eventual negotiations to reach Xarelto settlements.
Allegations Raised in Xarelto Bleeding Litigation
All of the complaints in the Xarelto injury litigation involve similar allegations that Bayer Healthcare and Johnson & Johnson failed to adequately warn consumers or the medical community about the risk of serious and uncontrollable bleeding events associated with the blood thinner.
Xarelto was released in November 2011, as one of a number of new blood thinners designed to prevent strokes due to atrial fibrillation. The drug was launched about a year after its main competitor, Pradaxa.
Drug makers hoped that Xarelto would replace Coumadin (warfarin) as the go-to drug for atrial fibrillation stroke prevention, and as a wide-spectrum use blood thinner.
However, all blood thinners include the risk of bleeding events. To counteract that risk, warfarin has an antidote, vitamin K, which works as a reversal agent, allowing doctors to easily stop and treat warfarin bleeding events in most cases.
That is not the case with Xarelto. It was released with no reversal agent and doctors were given no strategy to control Xarelto bleeds. Some make-shift treatments have been used and developed, but barring a future Xarelto update, there is no approved Xarelto reversal agent.
Centralized Management of Xarelto Lawsuits
The U.S. JPML decided to establish a federal Xarelto MDL (multidistrict litigation) in December 2014, which is designed to reduce duplicative discover, avoid conflicting pretrial rulings and to serve the convenience of the parties, witnesses and courts.
Similar consolidation occurred in Pradaxa lawsuits, which was the first member of this new generation of blood thinners to hit the market. Following several years of litigation, the makers of that anticoagulant agreed to pay a $680 million settlement to resolve about 4,000 Pradaxa bleeding claims.
For individuals who suspect they may have a potential claim, it is important to review your case with a lawyer as soon as possible, as a Xarelto statute of limitations will limit the amount of time available in each case to join the litigation.
CONTACT OUR LAWYERS ABOUT THE XARELTO LITIGATION