Question:
How Long Will It Take to Settle Xarelto Cases?
Answer:
The lawyers at Saiontz & Kirk, P.A. are pursuing Xarelto cases for individuals nationwide who may be entitled to financial settlements for themselves or their family, as a result of severe bleeding injuries associated with the blood thinner, including
Gastrointestinal (GI) Bleeding
Brain Hemorrahages
Stroke
Death
The first Xarelto bleeding lawsuits were filed against Bayer and Johnson & Johnson in early 2014 and the first trial dates are expected to begin in the second half of 2016.
So far, there have been no confirmed reports of the drug makers agreeing to settle Xarelto cases. Our lawyers feel confident that the makers of this medication will ultimately have to pay substantial compensation to those injured. However, it is likely to take some time before the first Xarelto settlements are reached.
Steps Before Settling Xarelto
As of mid-2015, there are about 2,000 cases involved in the Xarelto litigation. However, it is likely that several thousand additional cases will be filed over the next year or two.
A substantial amount of discovery and pretrial litigation remains to be completed in the Xarelto cases before settlement negotiations are likely to begin.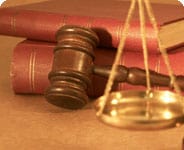 Find Out If You or a Loved One May Be Entitled to Receive a Xarelto Settlement
All of the complaints involve similar allegations that the drug makers failed to properly research the Xarelto bleeding risks with this new-generation anticoagulant, or adequately warn about the lack of an effective reversal agent to allow doctors to control bleeding events that may develop among users.
In December 2014, the U.S. Judicial Panel on Multidistrict Litigation (JPML) centralized all cases filed throughout the federal court system as part of a Xarelto MDL in the Eastern District of Louisiana, where U.S. District Judge Eldon Fallon will oversee pretrial proceedings and potential settlement discussions.
As part of the coordinated pretrial proceedings, Judge Fallon has indicated that a small group of "bellwether" cases will be prepared for early trial dates, which are not expected to begin until at least August 2016.
While the outcome of those cases will not be binding on other lawsuits, they are designed to help the parties gauge how juries may respond to certain evidence and testimony that is likely to be repeated throughout the litigation.
It is likely that settlement negotiations to resolve individual Xarelto cases will be pushed by the courts as the first trial dates approach. If the drug makers fail to settle claims, they may face substantial liability as a result of thousands of individual trials that they would be required to face in courts throughout the country.
Factors Considered in Xarelto Settlement Negotiations
Negotiations to settle Xarelto cases will be based on what a jury is likely to award to each individual case, including an assessment of the relative strengths of the lawsuit.
If any individual case proceeds to trial, a jury will take into account the nature of the claimed injury from Xarelto, the severity of the damage and the economic impact of the injury on the individual plaintiff.
In determining the amount of any damages a plaintiff may be entitled to receive for settling their Xarelto case, the following are some of the common factors that a jury may consider, and which will be taken into consideration during negotiations:
The extent and duration of the injury from Xarelto;
The effect that the Xarelto injury had on the overall physical and mental health or well-being of the patient;
The pain and mental anguish suffered in the past and which will likely be suffered in the future;
The amount of any past use or future medical expenses caused by Xarelto use;
Any lost wages or loss of earning capacity;
In a Xarelto wrongful death case, the losses suffered by the surviving family membes will be considered, including the loss of love, affection, and companionship.
Find Out If You May Qualify for a Xarelto Offer
The personal injury lawyers at Saiontz & Kirk, P.A. provide free consultations and case evaluations to help individuals determine whether they may be entitled to pursue a Xarelto settlement for bleeding problems that may be caused by the drug's side effects.
After contacting our office toll free at 1-800-522-0102 or requesting a free case review on-line, the facts and circumstances surrounding your potential Xarelto injury case will be reviewed and evaluated by our lawyers.
If it is determined that you or a loved one may be eligible for financial compensation, it is your decision whether to hire our law firm. All lawsuits are handled by our Xarelto attorneys under a contingency fee agreement, which means that there are never any fees or expenses paid unless we are successful obtaining a settlement or other recovery in your case.
FIND OUT IF YOU QUALIFY FOR A XARELTO SETTLEMENT