Side effects of Effient, a relatively new blood thinner introduced in 2009 by Eli Lilly & Co., may be linked to an increased risk of new or worsening solid tumors, according to research published in June 2010.
The Effient lawyers at Saiontz & Kirk, P.A. are reviewing potential lawsuits on behalf of individuals diagnosed with cancer after Effient use.
Compensation may be available through a potential Effient cancer lawsuit as a result of the manufacturer's failure to adequately research the risks associated with the medication or warn about the potential side effects of cancer from Effient. Request a free consultation and claim evaluation.
EFFIENT SIDE EFFECTS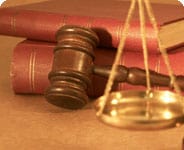 Effient Lawyers
The lawyers at Saiontz & Kirk are investigating potential Effient lawsuits throughout the United States for individuals diagnosed with cancer after using the medication.
Effient (prasugrel) is a blood thinner that was approved in July 2009 for preventing blood clots in people getting angioplasty to repair or unblock blood vessels. It was introduced by Eli Lilly & Co. in hopes of competing against the popular blood thinner Plavix, which generates about $9.5 billion in annual sales. However, it appears that Effient side effects may be linked to an increased risk of certain cancers when compared to Plavix.
According to research published in June 2010 in the Archives of Internal Medicine, the risk of new or worsened solid tumors, excluding brain tumors and some skin cancers, was 60% higher with Effient than with Plavix. The rate was 1.4% with Effient users compared to 0.9% with Plavix users.
Some experts have called for the FDA to add a black box warning about the potential risk of cancer with Effient, indicating that doctors should limit the length of time the blood thinner is used to a matter of weeks instead of months until more data is available.
Additional studies will also be necessary to evaluate the cancer side effects and determine whether an Effient recall may be necessary if the risks outweight the benefits provided by the blood thinner.
EFFIENT CANCER PROBLEMS
Effient works by preventing blood platelets from sticking together, which may explain the problems with cancer from Effient. Platelets are a natural defense against tumor growth, trapping tumor cells in blood vessels and helping them stick to vessel walls. Researchers have speculated that the connection between Effient and cancer growth may be caused by the drug inhibiting this natural defense against tumors.
EFFIENT CLASS ACTION LAWYERS
The Effient attorneys at Saiontz & Kirk, P.A. are evaluating the potential for litigation as a result of the possible increased risk of solid tumors from Effient side effects. It appears that the drug maker knew or should have known about the potential increased risk, and may have improperly dismissed the Effient cancer connection and failed to adequately research the risk.
Additional post-marketing studies are necessary to evaluate the risk of cancer from Effient, yet current trials Eli Lilly is conducting do not appear to be large enough to rule out a cancer link according to experts. For individuals who have been diagnosed with new cancers or solid tumor growth after taking Effient, it is possible that compensation may be available through an Effient class action lawsuit or individual Effient cancer lawsuit.
To review a potential claim for yourself, a friend or family member, request a free consultation and Effient lawsuit evaluation.
CONTACT OUR LAWYERS ABOUT AN EFFIENT CANCER LAWSUIT