Lawsuits for Ocella Birth Control Side Effects
The Ocella lawyers at Saiontz & Kirk, P.A. are evaluating potential lawsuits for users of Ocella, a generic version of the Yasmin birth control pill, who have suffered serious blood-clot injuries or other problems.
Women may be entitled to financial compensation through an Ocella lawsuit if they have suffered any of the following injuries while taking the birth control pill:
Claims are being reviewed throughout the United States, as the drug has been marketed and sold without adequate warnings about serious and potentially life-threatening injuries. To review a potential lawsuit for injuries suffered by yourself, a friend or family member, request a free consultation and claim evaluation.
OCELLA SIDE EFFECTS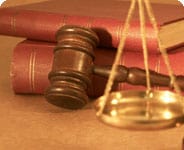 Ocella Lawyers
The lawyers at Saiontz & Kirk are investigating potential Ocella birth control lawsuits throughout the United States for women who have experienced side effects of the generic Yasmin pill.
Ocella (drosperinone and ethinyl estradiol) is generic Yasmin, a once-a-day birth control pill that was first approved by FDA in 2001 to prevent unwanted pregnancy. Yasmin was originally developed by Berlex Laboratories, which was acquired by Bayer in 2006.
In July of 2008, Barr Laboratories, a subsidiary of Teva Pharmaceuticals, launched Ocella under an agreement that Bayer would supply the generic product. In August 2009, a federal court affirmed a lower court's ruling that invalidated Bayer's patent on Yasmin, allowing Barr Laboratories to begin manufacturing and distributing Ocella without licensing from Bayer.
Ocella, Yasmin and Yaz birth control (a newer version of the same drug), are unique oral contraceptives because they contain drosperinone, a new type of progestin that disrupts the body's ability of regulating the balance between salt and water. This can cause elevated potassium levels, a condition known as hyperkalemia, which can cause potentially life-threatening problems and other health issues.
▸ MORE INFORMATION: Side Effects of Ocella
OCELLA LAWYERS
The attorneys at Saiontz & Kirk, P.A. investigate potential lawsuits for Ocella throughout the United States on behalf of women who took this birth control pill or other oral contraceptives containing drosperinone, such as Yaz and Yasmin.
If you, a friend or family member have suffered a heart attack, stroke, deep vein thrombosis, pulmonary embolism, gallbladder disease or sudden death from Ocella, request a free consultation and claim evaluation.
All cases are investigated on a contingency fee basis, which means that there are no fees or expenses unless a recovery is obtained.
CONTACT OUR LAWYERS ABOUT A OCELLA LAWSUIT