Question:
How Long Will it Take to Receive a Testosterone Treatment Settlement for Heart Attacks and Strokes?
Answer:
A growing number of men throughout the United States are now pursuing AndroGel lawsuits, Testim lawsuits, Axiron lawsuits or other claims involving heart attacks, strokes or wrongful deaths that may have been caused by side effects of testosterone treatments.
At this time, there have not been any reported testosterone settlements reached in any of the cases, and it is unlikely the drug makers will consider settling cases for some time.
All of the testosterone treatment lawsuits involve similar allegations that the drug makers failed to adequately warn consumers or the medical community about the heart risks with Androgel, Testim and other similar testosterone gels, creams, patches and injections.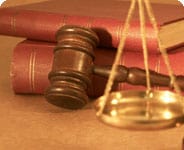 Find Out if You or a Loved One Qualify for a Testosterone or Androgel Settlement
The testosterone litigation remains at a very early stage, and it is ultimately expected that several thousand cases will be filed in state and federal courts throughout the country.
In June 2014, the U.S. Judicial Panel on Multidistrict Litigation (JPML) established coordinated proceedings in the federal court system, centralizing all lawsuits involving different low testosterone drugs before one judge to reduce duplicative discovery into common issues in the cases and to avoid conflicting rulings from different judges.
As part of the coordinated discovery into generic issues that apply to all cases, a small group of Androgel cases are being prepared for early trial dates, which are expected to begin in late 2016. In addition, another group of cases involving other low T drugs will likely go before juries in 2017.
Such test cases are typically referred to as "bellwether" trials, because they are used to gauge how juries may respond to certain evidence and testimony that may be offered throughout the litigation. While the outcomes of these trials will not be binding in other cases, they will have an impact on settlement negotiations in all testosterone cases.
As the bellwether cases get closer to trial, there will be increased pressure to make good faith attempts to reach Androgel settlements, as well as other testosterone cases.
If the manufacturers maintain their position of refusing to make fair settlement offers, they will eventually face thousands of individual trials throughout the country, which could expose the pharmaceutical companies to substantial jury awards, including the possibility of punitive damages designed to punish any gross negligence concerning the manufacture and marketing of these drugs.
Factors in Negotiating Settling Testosterone Cases
Any negotiations to settle testosterone lawsuits will be based on what a jury is likely to award in each individual case, including an assessment of the relative strengths of the suit.
If any individual case proceeds to trial, a jury will take into account the nature of the claimed injury from the testosterone product, the severity of the damage and the economic impact of the injury on each individual plaintiff.
In determining the amount of any damages from AndroGel or another testosterone product, the following are some of the common factors that a jury may consider, and which will be taken into consideration when evaluating a potential testosterone injury settlement offer:
The extent and duration of the injury from testosterone;
The effect that the testosterone injury had on the overall physical and mental health or well-being of the plaintiff;
The pain and mental anguish suffered in the past and which will likely be suffered in the future;
The amount of any past or future medical expenses caused by testosterone use;
Any lost wages or loss of earning capacity;
In the case of a testosterone wrongful death lawsuit, the losses suffered by the surviving family members will also be considered, including the loss of love, affection and companionship.
Find Out If You Qualify for a Testosterone Injury Settlement
As a result of the drug makers' failure to adequately warn about the risk of heart problems from Androgel and other testosterone treatments, the lawyers at Saiontz & Kirk, P.A. feel confident that men throughout the United States will receive settlements or financial compensation for injuries such as:
Heart Attacks
Strokes
Pulmonary Embolism
Deep Vein Thrombosis (DVT)
Other Blood Clot Injuries
Wrongful Death
To review whether you, a friend or family member may have a case, call our office toll free at (800) 522-0102 or request a free claim evaluation on-line. All cases are pursued under a contingency fee agreement, which means that there are no fees paid to our testosterone injury attorneys unless secure a settlement or recovery.
CONTACT OUR LAWYERS ABOUT A TESTOSTERONE SETTLEMENT